Connecting with one another in authentic community lies at the core of our mission to become and make disciples, because we are convinced that life change happens best in the context of relationships. At The Bridge, we pursue these relationships through Groups, equipping classes, weekly Bible studies, and one-on-one discipleship. We desire to continually raise the value of community, hoping that every follower of Jesus who calls The Bridge home will pursue relationships that challenge them to grow deeper and more complete in Christ. Interested in joining a Group? Start by filling out the form below.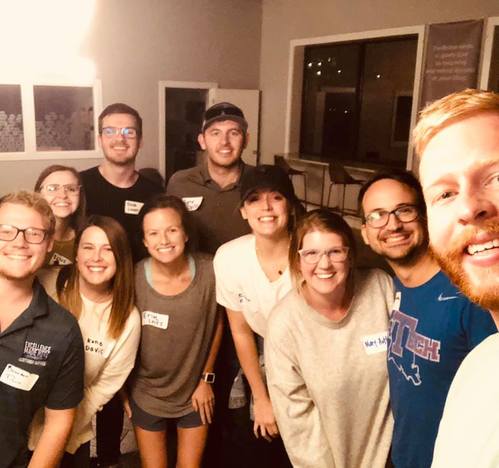 "What is the importance of Groups?"
We believe that a growing believer needs to engage the church on multiple levels. We gather on Sunday mornings to worship and to be encouraged, but we scatter throughout the week in people's homes. We believe what happens in living rooms is just as important as Sunday morning gatherings. If you are new here, or looking for more information about us, please watch this short video to learn more.
"Our Group has been the hands, feet, ears, and eyes of the Lord on countless occasions. They have loved us, pushed us, wept with us, carried us. Through community, they have allowed us to grieve, grow, cry, laugh, cheer, rest, and run."
"I love being in a Group because it connects me to other people who I might not normally connect with and pushes me out of my comfort zone. We are not made to do life alone, and these Groups create lasting friendships."
"The day after the hurricane hit, my Group came to my house, made a plan, cleaned the debris, and helped us get settled again. They are my family and I am so thankful for each of them."
"Groups hold me accountable. They challenge me, ask hard questions, and push me to seek after Christ daily. Some of my closest friends have been found at Groups here."
We'd love to hear from you! Fill out this form and a member of our groups team will contact you soon!