We believe in a biblical form of church government consisting of godly male elders tasked with the responsibility to shepherd the church. As shepherds and overseers of a local church, elders are entrusted with protecting, leading, equipping, and caring for the corporate church body and its individual members. The elder board at The Bridge consists of a majority of qualified lay leaders who serve alongside the pastors who have been appointed to this office.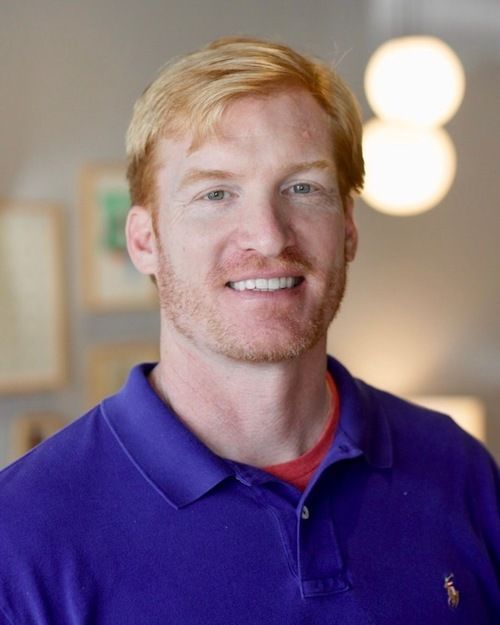 Our staff is committed to supporting the work of The Bridge as set forth by the elders. Comprised of pastoral staff, ministry directors, coordinators, and administrative assistants, the staff at The Bridge works to equip our members for ministry. Each staff member serves on teams alongside other leaders.
"I am tasked as the Equipping Pastor, which means I'm invested in a lot of different ministries. I help lead and teach the residency, foundations, and in-house equipping classes. My week to week is filled with teaching and administrative responsibilities, meeting with several of our teams to assist and help them in their ministries."
"I generally tell people that I'm responsible for anything not directly ministry related. I, along with our wonderful Admin Team, try to keep things scheduled and running smoothly from week to week. I supervise maintenance and repairs, help make sure we have what we need for a Sunday morning, and take calls and questions regarding facility use."
worship ministry director
"In my role, I am responsible for all areas of worship ministry at The Bridge. With that comes leading worship, service planning, video filming and editing, stewarding our worship and A/V spaces well, leadership development, and just getting to hang out with some really cool people who serve on our worship team. My hope and goal is to deepen and grow the culture of worship and help others value their relationship with Christ through worship in spirit and truth."
the bridge kids ministry assistant
"As The Bridge Kids Ministry Assistant, my role is to assist and support The Bridge Kids Team with any needs that arise during the week. Curriculum planning, special events, and dreaming of more ways to love our kids!"


"I'm an elder and teaching pastor. One of my primary responsibilities is to oversee Sunday gatherings, so I work closely with our Worship Ministry Director and Teaching Team to plan our services. I work with lots of different areas in our church and provide support and encouragement to our leaders and teams."
student ministry director
"As Director of The Bridge Students, I oversee our youth ministry from 6th grade - 12th grade. I invest in students through our Wednesday night services as well as our discipleship programs, and work alongside parents and small group leaders to see students' lives transformed by the gospel. Our mission is to create a culture of loving Jesus, enjoying biblical community, and staying rooted in the truth of God's Word."
"As the College Ministry Directors, John and I work to provide a welcoming environment for college students to learn and grow. As I get to know students, I connect them to resources such as mentors, community groups, bible studies, and counseling. I also love helping to oversee our residents through The Bridge Institute."
"I have the privilege of being the College Men's Director. My time is invested in planning with our college team, spending time with our students, and teaching on Wednesday evenings."
"Work weeks never look the same: I handle Human Resources and tasks related to finances and facilities. I do my best to keep the office running smoothly."
"I oversee communication ideas and churchwide + ministry-specific initiatives. It's a joy to have a visionary job that allows me to support church and ministry leaders as we dream big for their ministry areas while making sure our body is staying informed, equipped, and inspired."
"I am an elder, teaching pastor and Pastor of Community Engagement. I divide my time between being in the church and out in the community. Weekly, I meet with leaders, provide pastoral care, invest in community leaders, serving on boards, task forces, and assisting to meet pressing needs in our community."
women's ministry director
"As the Director of The Bridge Women, my time ranges from leadership meetings and individual counseling to planning ways to encourage women to grow in their relationship with God."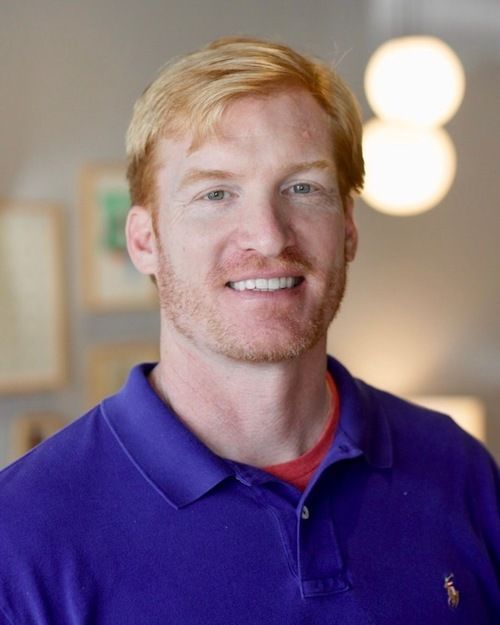 "I've been on staff for 13 years now. I have the pleasure of overseeing our Groups ministry. Along with that, a normal week for me looks like sermon preparation, supervising staff, and counseling as a Pastor and Elder. "
Global Missions Coordinator
"I get to stay connected with our global partners and help our congregation encourage and pray for them."
"As Director of Missions, I get to oversee all the ways that The Bridge invests in God's mission in Ruston and around the world. Most of my focus is on our local missions strategy, so I build relationships with local partners and dream of ways that our members can make a difference for God's kingdom in Ruston."
director of the bridge kids
"I am the Director of The Bridge Kids. My job encompasses 3 things that I love - Jesus, kids, and fun! Our Bridge Kids team and volunteers get to share Jesus with babies through fifth graders every week! We also get to walk alongside parents as they disciple their children during these life stages."
"As the Office Assistant, I'm the roomba of The Bridge office! I get to pick up whatever tasks are laying around - and I love doing it!"
Our residents and interns are full- or part-time staff members who commit to their role for a specific season. We are so grateful for the opportunity to provide hands-on ministry and theological training to these men and women who faithfully serve our church family.
"I serve at Hide and Seek Kids every Wednesday night, and lead a small group of 4th grade girls! My job is to set up all of the classrooms on Wednesday and Sunday mornings so that when volunteers arrive, all they have to do is engage and teach the kids who come! I get the incredible opportunity to meet families and care for their children when they come to different events!"
"I lead our youth band, work closely with College Life, and if there is a random task to complete or an extra plate of food to be eaten, I'm your guy."
"As the Student Ministry Intern, I get to assist the student ministry team with administrative tasks and work specifically with high school students. I also assist with social media communication, planning and coordinating events, and focus time relationally with the high school girls."
"As the local missions resident, I spend most of my time working with The Well, managing The Lovewell (formerly Homer 413)."


"As the Middle School Intern, I work closely with Jake to plan events, create sermons, and run program on Wednesday nights. It's a privilege to love and build relationships with students everyday."
college ministry resident
"I am a resident serving in the college ministry. I do most of the administrative duties for college along with helping coordinate events. My specialty is programming and creating order out of chaos!"